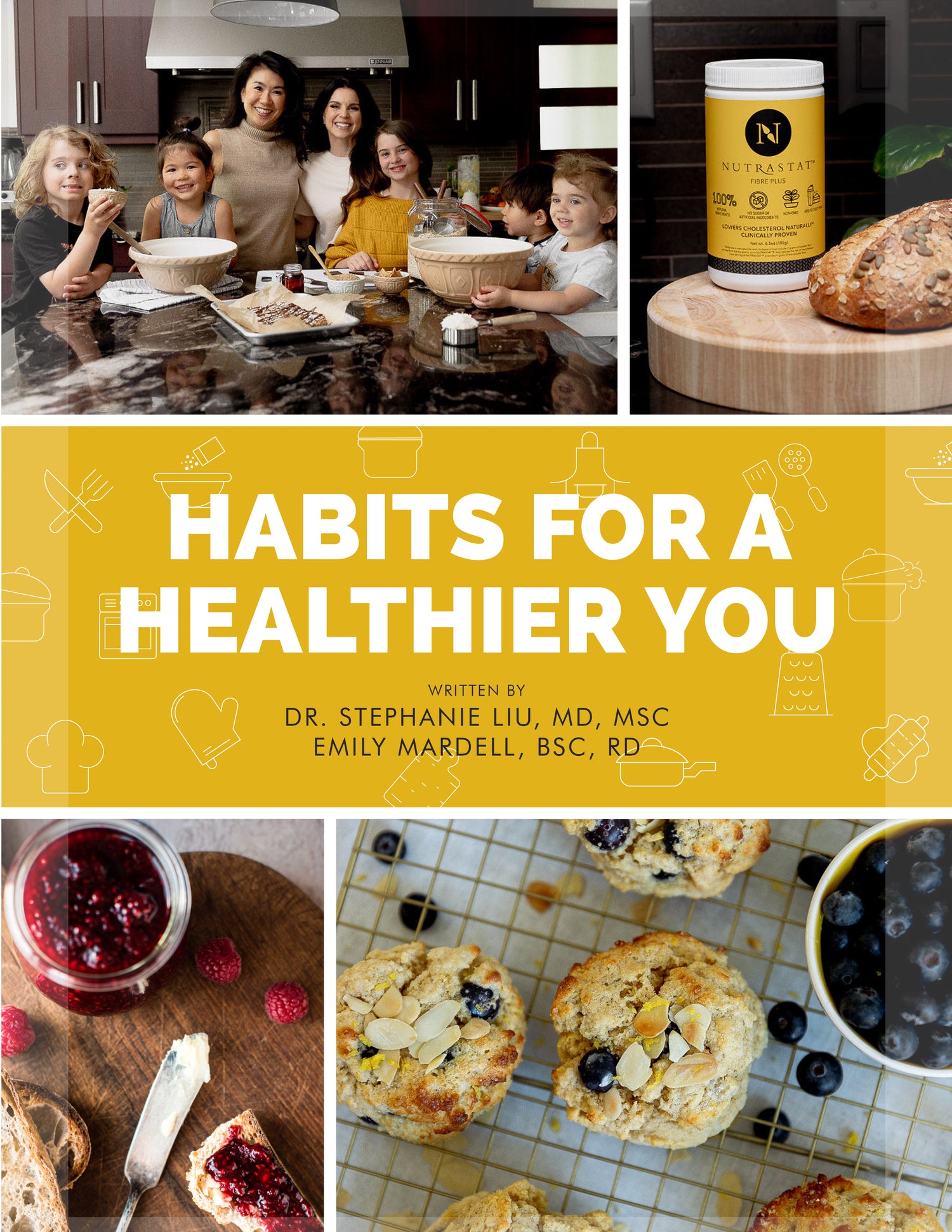 E-Book: Habits for a Healthier You
BY DR. STEPHANIE LIU AND REGISTERED DIETITIAN EMILY MARDELL
Are you struggling with meal ideas or nutrition? Whether its helping you in the kitchen with quick and easy recipes, learning how to maintain healthy habits, or how to incorporate NutraStat into your daily lives, this e-book is perfect for you. 

Habits for a Healthier You has been carefully written by Registered Dietitian Emily Mardell and Family Physician Stephanie Lui. 
Included are 12 great high fibre recipes for busy families, recipe and dietitian tips for keeping up with healthy habits. 
Enter your email below to receive your free digital PDF.